HAND HYGIENE IS MORE IMPORTANT THAN EVER.
We are on a mission to promote hand hygiene in schools. Join us and help develop healthy habits in the next generation.
WATCH NOW:
MISSION 'HANDS UP FOR HAND HYGIENE'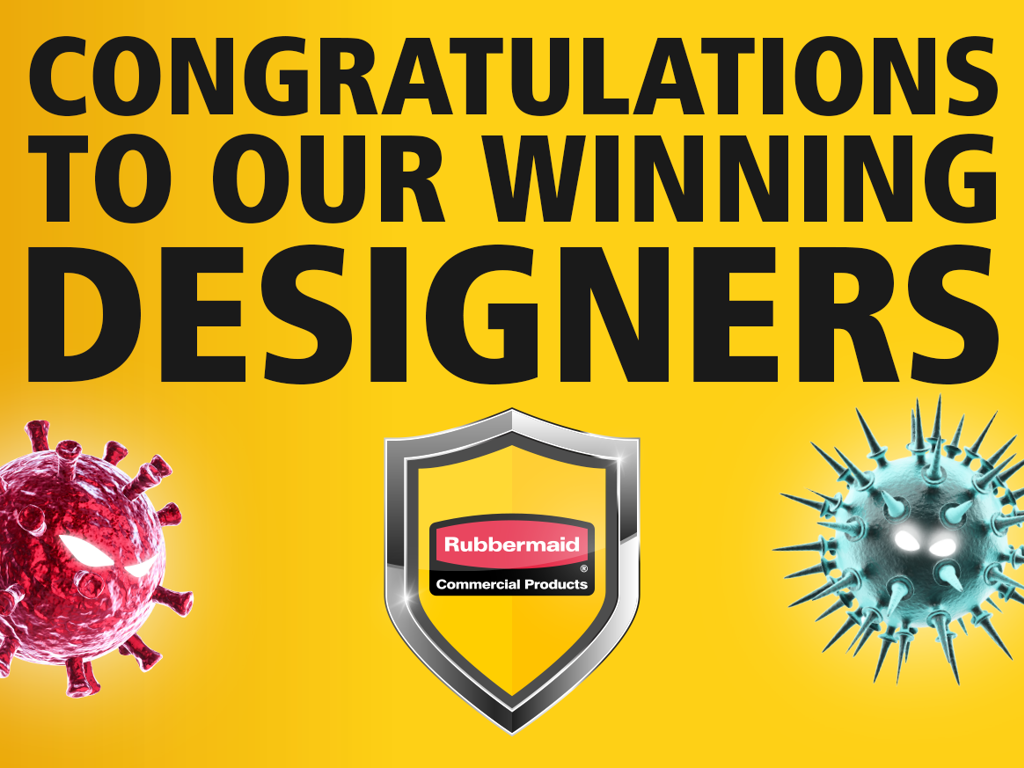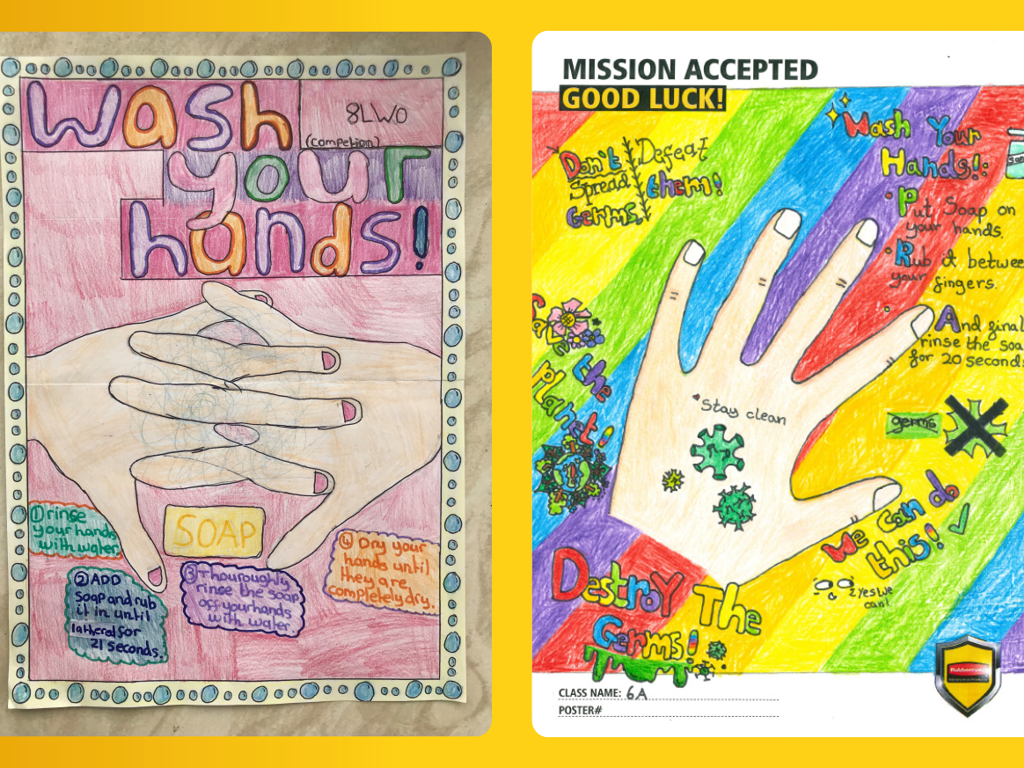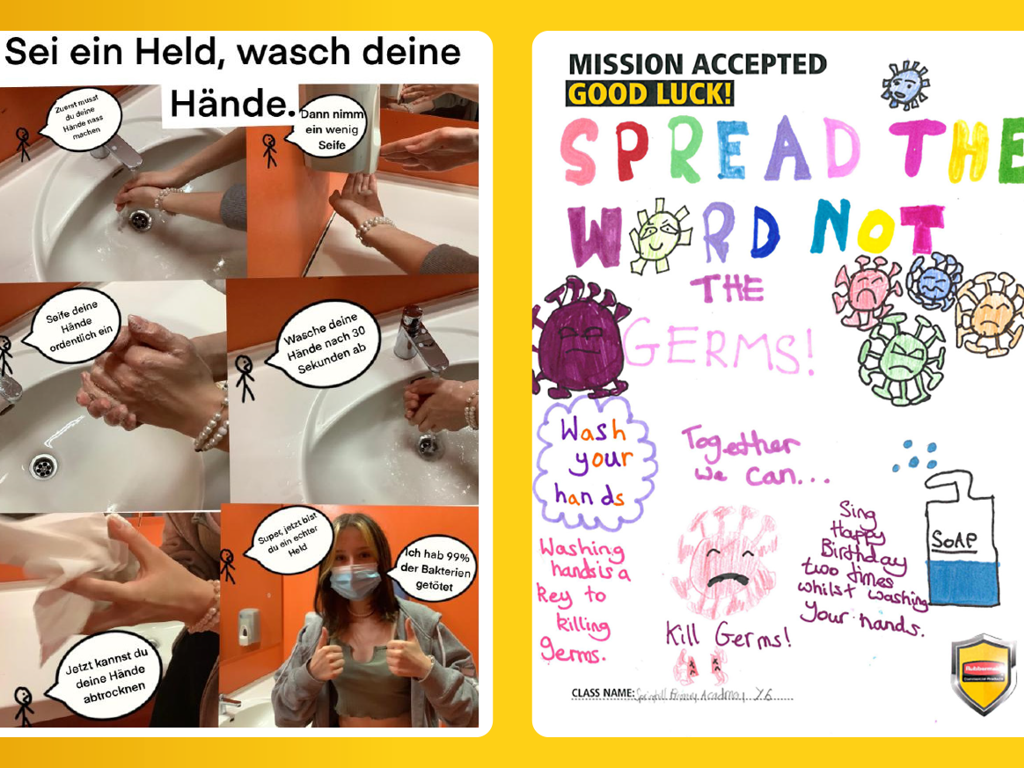 CLASSROOMS ARE CREATING CHANGE
Congratulations to the winners of our hand hygiene poster design competition.
These excellently designed and informative posters show such a high the standard of entries and children's commitment to spreading the word, not the germs!
Keep an eye on our social channels, where we will see the winning posters come to life, as they're installed along with RCP sanitisation stations at our competition winners' schools.
Have children at your school put their hands up for hand hygiene?
We'd love to hear about how they've tackled reducing the spread of germs.
Why not share your school's stories on social media and tag us in.