January 04, 2022
Meet your Love Recycling Heroes: Matt Rogers
Matt Rogers, Marketing and E-Commerce Manager at Wessex Cleaning, earned his title as a Metal Hero in our Love Recycling Heroes awards for his continued advocacy for recycling.
In his commitment to promoting sustainability at work, Matt was instrumental to assisting his client, NuServe, in improving their disposal of broken vacuum cleaners.
By applying circular economy principles, Matt helped NuServe transition to using accredited WEEE-Waste recycling facilities. These facilities reuse salvageable parts from broken products, ensuring NuServe now dispose of their broken vacuum cleaners ethically and sustainably.
The Love Recycling Heroes awards celebrate the inspirational people who are making an impact in the world of commercial recycling. Here, Matt explains what this achievement means to him:
Why are you passionate about sustainability?
In short, sustainable practices are the future. We each have our part to play in the upkeep of our local environment. I have been fortunate enough to see many parts of the world and have witnessed the scale of the plastics issue in every environment that I have been in. It's imperative that we all do our part to protect what we have. My goal is to create a sustainable future that gives the new generation the tools and knowledge to act sustainably and preserve our environment.
How does it feel to be recognised for your commitment to sustainability?
Being recognised for my commitment to sustainability marks a significant milestone in Wessex's quest for offering sustainable solutions. Being recognised for our efforts means a great deal to not only me, but to all my colleagues, who have worked tirelessly to minimise our impact on the environment and give our customers the option to follow suit with a simple and efficient process. Furthermore, being recognised for our achievements so far means we know that we're heading in the right direction. It builds the motivation to increase the pace to which we offer, and adopt, emerging technologies to help others.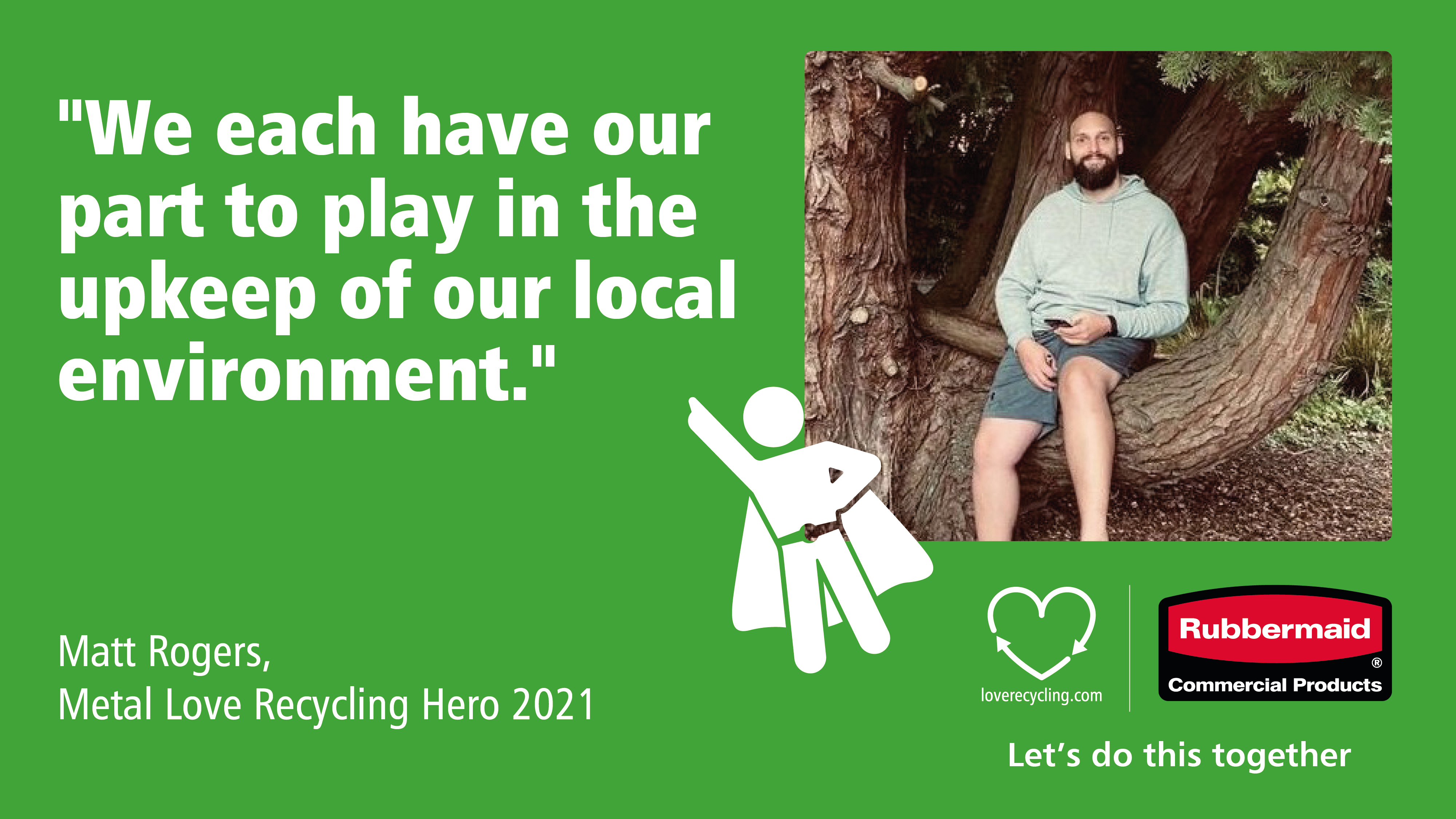 How do you try to encourage sustainable practices at work?
This year, the leadership team and I worked together to reinvent what it means to be a Wessex customer and employee. We launched a series of new initiatives and a new brand mission for the future, which is: "Our Mission is to change what you know about cleaning equipment and machinery supply and create a sustainable future that reinvests into communities and the less privileged." This has been ingrained into our employees with an emphasis on training and thought leadership. We encourage every person in our building to think about the impact that their actions have on our environment, from printing to delivering our goods.
How has the pandemic affected your sustainability work?
The pandemic forced many businesses to adopt remote working which saw a drastic uplift in digital working and remote working – which, as we know, has a lesser impact on the environment. We have embraced this and implemented this into every-day working with a "digital first" mentality, offering our employees flexibility on where they work.
During the pandemic, we have also invested time into reinventing what we stand for and how we achieve the results that we do. We have done this with a core focus on sustainability and process implementation and improvement to help us achieve our goals and offer a 2022 version of Wessex.
What do you foresee as challenges to your sustainability goals?
We are currently working through our largest sustainability challenge in the history of Wessex, and this is the operational overhaul of our current method of working. We are replacing systems, equipment, and processes to offer a more sustainable service. One of the challenges presented with this is the associated monumental cost. Sustainability requires investment; whether that's in people, consultancy, systems, or equipment. While many businesses want (and try) to be sustainable, sometimes the cost rendered is simply an unviable solution. Fortunately, we have overcome this and have been able to invest.
Our next challenge will be spreading awareness of the services and products that offer true sustainability. Many organisations are hesitant to take on new services at present while they recover from the impact that the pandemic has had on their businesses.
What are your tips for others trying to make their workplace more sustainable?
Conduct regular process reviews to identify where and what you can adapt to be more sustainable. Business of all sizes lack basic documented processes and workflows which will not only allow them to transform their business and offer a better service to customers by reducing unnecessary steps but empower them to spot areas for sustainability improvement.
Think with a digital-first mentality and employ IT-savvy "out of the box" thinkers. These people will always seek to make a process simpler and more digital – even autonomous.
Train employees on the importance of being sustainable and keep an "open door" for suggestions. No one can take on this challenge alone – it takes a team of people passing ideas back and forward. Create a collaborative environment in the workplace that enables every employee to share their ideas and motivate them with feedback and recognition.
What sustainability goals do you hope to accomplish in a year's time?
Within the next 12-months, Wessex will be a fully digital business from sales to goods dispatch and even delivery. We will be implementing and running leading-edge autonomous systems that streamline our operation and reduce the waste that leaves our business and reduces the carbon emissions that we emit through our couriers. We then be looking to offset the emissions of the business to eventually become carbon neutral.
The award-winning Love Recycling program also provides free insights and resources that help businesses to implement effective recycling. Find out more at LoveRecycling.com.